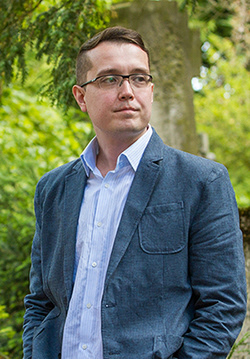 My name is Vladimir and I'm an exhibit designer with over 11 years experience. 
Taking part at the exhibition is a great way to introduce yourself to a wide range of potential business partners and customers. I can help you to do it on a high level with a maximum comfort.
 To the current time I have designed more than 900 exhibition stands in 40 countries and 83 cities of the world. Exclusive and creative design, the exact date of the project delivery, reliable pricing - that's my key to long-term mutually beneficial cooperation. No longer need to worry about the upcoming exhibition - just trust the professional. You only need to fill specification blank (sent on request), and send a floor plan of the exhibition pavilion with indicating the location of your stand.
I am ready to offer you the following services:
Project includes an exhibition stand drafts, 3D modeling, measurements for the booth-builder, the preparation of graphic materials in actual sizes (full color printing, plotter and multicam cutting).
2. Design of the exhibition concept. 
If your company often participates in various exhibitions around the world, for the convenience of the customer and the recognition of the stand I can create an exhibition building guide-book that will allow your company to have its own unique style of identification on any showground in any country of the world.
 3. Design of distributing products for exhibitions, as well as banner design and related printing materials.
 4. Design of points of sales, outlets island stalls, receptions, advertising stands.
Control on the booth production from step to step, till booth building in the exhibition pavilion. All stages of production under your control, every step of the construction - in my photo report.